Welcome to Baton Rouge, Louisiana's Capital City!
The city of Baton Rouge is alive with a large variety of activities that make it an ideal place to visit. Riverfront casinos, Cajun-Creole restaurants, and lively nightclubs combine with old plantation homes, historic governmental buildings, museums, and performing arts centers to give a visitor a wide choice of attractions to relish. Visit http://www.visitbatonrouge.com/ for everything Baton Rouge has to offer and take time and enjoy the sights, cuisine and southern hospitality of the red stick!
Here are just a few of the things that you may want to experience during your time here in Baton Rouge: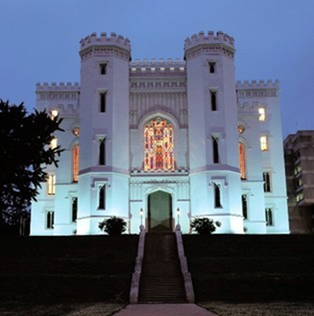 Louisiana Old State Capital:
Louisiana's Old State Capital, a Gothic architectural treasure, stands high on a bluff overlooking the Mississippi River. The 160-year-old statehouse has withstood war, fire, scandal, bitter debate, abandonment and an occasional fistfight. Today, the building stands as a testament to bold, inspired leadership and active citizenship. Visit their site for more information.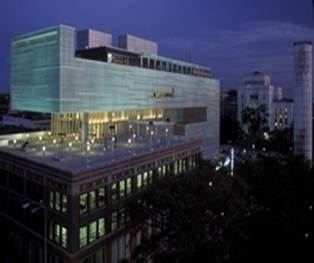 Shaw Center for the Arts:
The Shaw Center for the Arts features the Manship Theatre, LSU Museum of Art, LSU School of Art Gallery, Forward Arts, the George Rodrigue Foundation for the Arts, Louisiana A+ Schools, New Schools for Baton Rouge, and the Center for Planning Excellence (CPEX). Dining and retail options include Tsunami, Capital City Grill, PJ's Coffee House, and LSU Museum Store. Visit their site for more details.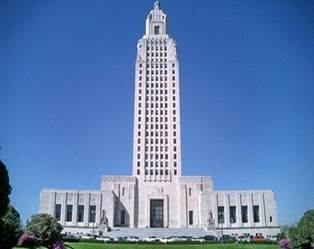 Louisiana State Capital:
The tallest capital in the U.S., the building is 450 feet high with 34 floors.What began as the dream of one man - Governor Huey P. Long - became a symbol of pride, history and the spirit of Louisiana people. In 1935, the building that Long built was also the site of his assassination. Senator Long is buried on the grounds and his statue faces the Capitol.Gift shop and food service available. Open every day 8am-4:30pm. Visit their site for more details.